X JAPAN - Blue Blood, Crimson Kings
September 28, 2010, 9 years ago
With a career dating back over 25 years and 30 million units sold, the fact X Japan are just now getting widespread exposure in North America seems like the punchline to a cosmic joke. It boggles the mind to think that while acts like Loudness, Anthem and EZO were making inroads on the Western metal market in the '80s, a band more successful than all three combined in their native Japan remained a relatively unknown entity in North America and Europe. Word of mouth trickled through to various corners of the world, of course, but it wasn't until the rise of the internet that X Japan became an international cult favourite. By that time, however, the band had called it quits (in 1997) and guitarist Hide had passed away (in 1998). It seemed that the band was destined to remain solely a CD / internet staple for the faithful, but X Japan's surprise reunion in 2007 led to speculation they had their sites set beyond Japan. The international success of countrymen Dir En Grey, who single-handedly blew the doors open for the Visual Kei trend outside Japan – a movement inspired by X Japan in the '80s - served to fuel the rumours. The rumbling became fact in August 2010. No question, the phrase "better late than never" has taken on special meaning for X Japan fans in North America.
"We wanted to make our debut in North America a long time ago but we weren't ready," explains drummer / co-founder Yoshiki, who divides his time between Japan and Los Angeles. "I always wanted to bring X Japan's music to North America and Europe, but we didn't speak English at all at the time, and about 12 years ago we broke up. Now I think we're ready for North America. When we reunited about three years ago we put out a new song ('I.V.') did some shows in Japan, and we felt really good so we decided to keep going. At that point we started discussing playing some shows outside of Japan."
One such show was an afternoon slot at the Lollapalooza Festival in Chicago in August 2010, X Japan's first ever US live gig. In the aftermath they were heralded by many as the best band on the bill, including a large number of attendees that had never heard of X Japan before that day.
"(Laughs) I don't think we were the best band there. We had a great show because we received such great support from the audience. That gave us a lot of confidence for this North American tour."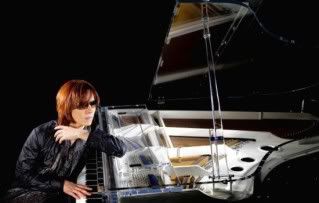 Touring North America without the benefit of a US record deal or a new album is a risk not very many bands would be willing to take. Call it a testament to that confidence.
"That's right. I didn't even think about that," laughs Yoshiki. "But these days, though, having a record deal doesn't mean anything. We're a little nervous, but we're very excited about it. It's hard for us to play smaller venues in Japan now, so this is like going back to the early days for us. A very long time ago (laughs). I'm feeling more excitement than fear because this is something new. We're really looking forward to it."
Historically – and one needs only to cruise YouTube for proof – X Japan's shows are epic spectacles performed for crowds numbering 40,000+. The US and Canadian shows will be much smaller, and word had it at press time that the number of trademark ballads performed would be reduced.
"I'd say that the setlist is similar to what we do in Japan," says Yoshiki, "but we don't have as big of a production. Not so many lights and other tricks. These shows will be a little more intimate for the fans compared to what we do at home in Japan."
Call this the calm before the storm, as the band is gearing up for their first official North American album release in early 2011, potentially opening the doors for larger and longer tours. With that in mind, Yoshiki went back and rewrote the lyrics several of the band's most popular songs in English.
"The album will be 50% old songs re-recorded in English and 50% brand new songs," he reveals. "We left some of the lyrics in Japanese, though, like the chorus of 'Kurenai'. I wrote English lyrics for the chorus, but to be honest it didn't feel right so I left them in Japanese. That happened a few times, actually, but in the end the new English versions worked out quite well."
On paper, certainly, and frontman Toshi has been delivering the goods live, but it has to be tough going back and re-learning familiar songs in a new format.
"I'd say he's enjoying it but having a hard time at the same time (laughs). It's a lot of work for him but he's doing well. He sounds great, actually. But, depending on how it goes we keep some of the lyrics in Japanese because Toshi has been singing some of these songs for over 20 years, so it can be hard on him having to concentrate like that (laughs)."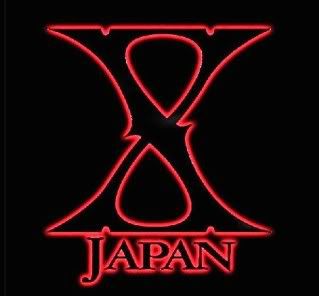 Click here for more.