1349 Team Up With Anti Denim To Release Custom Jeans
December 21, 2011, 5 years ago
1349 along with Anti Denim designer Karoline Bakken Lund has created exclusive handmade denim jeans on the premises of the members of 1349 as part of the Custom Made collection.
1349 were invited to create their own denim together with Anti Denim. The jeans are available through Anti Denim's online store, where every denim ordered will be made the exact way it was made, together with 1349.
The jeans are sold numbered and each comes with a signed autograph from 1349. Prices starting at 4666,- NOK or 590,- Euros.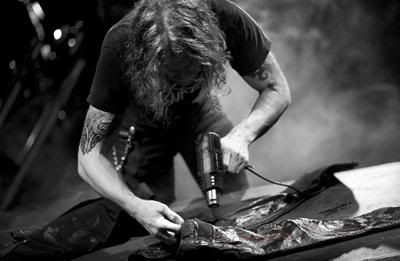 1349 will return to Trondheim, Norway for a performance at Studetersamfundet on Friday, January 13th. Support for this show will be IRR.
For more information and tickets, click here.
1349 are also confirmed for Inferno Metal Festival 2012, taking place March 9th - 10th in Lausanne, Switzerland.
Acts on the bill include: MESHUGGAH, 1349, KRUGER and BORGNE.
Further festival details can be found at this location.
1349 released their first ever live DVD, Hellvetia Fire - The Official 1349 Bootleg, on October 24th via Candlelight Records. The DVD was filmed live at Bikini Test La chaux De Fonds in Switzerland in 2005 and features a special live appearance from Tom G Warrior (HELLHAMMER, CELTIC FROST, TRYPTICON).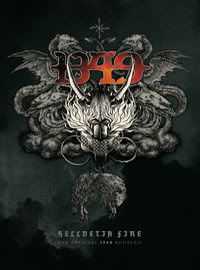 The tracklisting:
'Hellfire'
'Riders Of The Apocalypse'
'Majhicanalenheten'
'Nekronath'
'Chasing Dragons'
'Satanic Propaganda'
'I Am Abomination'
'Aiwass-Aeon'
'Sculptor Of Flesh'
'The Ursurper'
'Slaves To Slaughter'
'Hellfire'