3 - The Ghost You Gave To Me Album Streaming In Full; Tour Announced With CYNIC
October 10, 2011, 7 years ago
Tomorrow, Tuesday, October 11th sees the release of the new album from Woodstock, New York's 3. The album is available for pre-order and purchase here.
The Ghost You Gave to Me is currently streaming in its entirety courtesy of AOL Music here. Get your first listen today before you pick up the album tomorrow.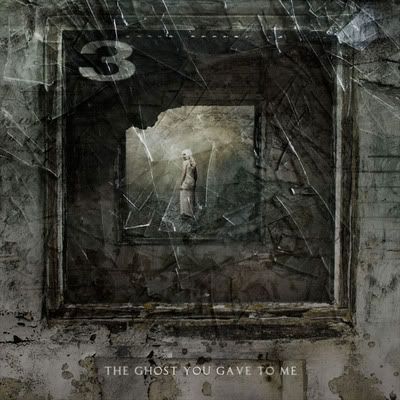 The new single, 'Numbers' can be heard now at metalblade.com/3. The Ghost You Gave to Me can be pre-ordered now at the Metal Blade webstore with an exclusive t-shirt here, and on iTunes here.
The Ghost You Gave To Me tracklisting:
'Sirenum Scopuli'
'React'
'Sparrow'
'High Times'
'Numbers'
'One With The Sun'
'The Ghost You Gave To Me'
'Pretty'
'Afterglow'
'It's Alive'
'Only Child'
'The Barrier'
In other 3 news, the band has confirmed that they will be touring North America this fall as direct support to CYNIC. The tour kicks off November 3rd in West Chester, Pennsylvania and wraps up November 23rd in Hollywood, CA at the Key Club. Additionally a special show has been scheduled for October 13th at The Satellite in Los Angeles, CA. This exclusive show will be a "duo" performance featuring 3 front man Joey Eppard and drummer Chris Gartdrumm.
3 tour dates:
October
13 - Los Angeles, CA - The Satellite (duo show with Joey Eppard and Chris Gartdrumm)
November (with Cynic, , SCALE THE SUMMIT)
3 - West Chester, PA - The Note
5 - New York, NY - Gramercy Theater**
7 - Worcester, MA - The Palladium (Upstairs)
8 - Quebec City, QC - Le Cercle (3 headlines, no Cynic)
9 - Montreal, QC - Les Foufounes Electriques
10 - Toronto, ON - The Annex Wreck Room
11 - Pontiac, MI - Clutch Cargos
12 - Joliet, IL - Mojoes
13 - St. Paul, MN - Station 4
15 - Denver, CO - Marquis Theater
16 - Salt Lake City, UT - The Complex (UT)
17 - Sparks, NV - The Alley
18 - Portland, OR - Hawthorne Theater
19 - Seattle, WA - El Corazon
22 - San Francisco, CA - Slim's
23 - Hollywood, CA - The Key Club