AC/DC - 'It's A Long Way To The Top (If You Want To Rock And Roll)' To Be Added To Australia's National Registry Of Recorded Sound
August 28, 2012, 5 years ago
According to The Sydney Morning Herald, it has been announced by the federal Arts Minister, Simon Crean, that AC/DC is among the artists chosen to honour Australia's recording history.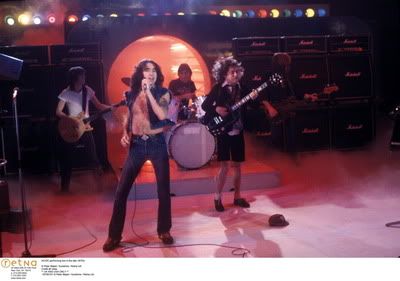 The artists' performances have been selected for inclusion in the National Registry Of Recorded Sound which honours recordings with cultural, historic and aesthetic significance. From 250,000 sound recordings held in the National Film & Sound Archive, only 64 have made it on to the register since it began in 2007.
Angus Young, Malcolm Young and Bon Scott were probably not thinking cultural significance when they wrote their 1975 paean to the rock'n'roll lifestyle, 'It's A Long Way To The Top (If You Want To Rock And Roll)', with its reverberating bagpipe riff, but the song has become part of the national vernacular.
Read more at the The Sydney Morning Herald.