ARCHITECTS Release Video For 'Even If You Win, You're Still A Rat'
December 28, 2012, 4 years ago
British metallers ARCHITECTS have released their new video, for the Daybreaker album cut, 'Even If You Win, You're Still A Rat', featuring Oli Sykes of BRING ME THE HORIZON. The clip can be seen below:
Daybreaker was released on May 28th in Europe and June 5th in North America via Century Media Records. Previews of tracks on the album can be heard in the YouTube clip below:
The album was produced by the band together with John Mitchell and Ben Humphreys at Outhouse Studios in Reading, the same team that already worked on Hollow Crown. The artwork was done by Paul Jackson (Tank.Axe.Love). Check it out below: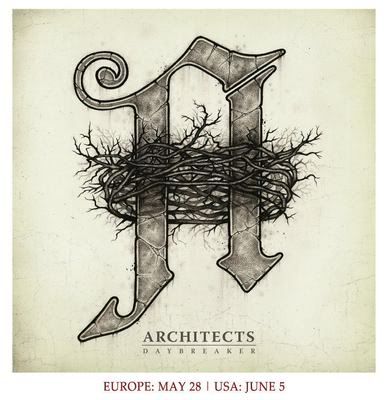 Architects are among the acts confirmed for Germany's Summer Breeze Open Air - which will take place from August 15th to 17th at its usual location in Dinkelsbühl.
Confirmed acts include: AGNOSTIC FRONT, ALESTORM, AMORPHIS, ANTHRAX, ARCHITECTS, BENEDICTION, THE BONES, DARK FUNERAL, DER WEG EINER, DEVILDRIVER, DR. LIVING DEAD, DYING FETUS, EISBRECHER, EMMURE, END OF GREEN, ENSIFERUM, ENSLAVED, EVERGREEN TERRACE, EVOCATION, FEAR FACTORY, FEUERSCHWANZ, FIDDLER'S GREEN, FIREWIND, GRAVE, HAGGARD, HATE, HATEBREED, ILLDISPOSED, IN FLAMES, KNORKATOR, LAMB OF GOD, LETZTE INSTANZ, LONG DISTANCE CALLING, MARDUK, MUSTASCH, NACHTMYSTIUM, NEAERA, NECROPHOBIC, ORDEN OGAN, ORPHANED LAND, POWERWOLF, PRIMORDIAL, PRO-PAIN, ROTTEN SOUND, SABATON, SALTATIO MORTIS, SISTER SIN, SOILWORK, SOLSTAFIR, THE VISION BLEAK, TIAMAT, VAN CANTO, WALLS OF JERICHO, WE CAME AS ROMANS, and WHITECHAPEL.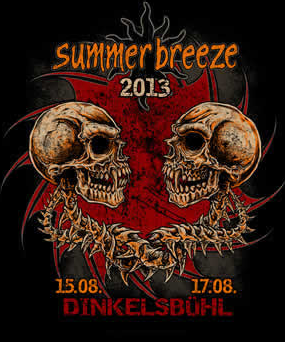 For more info on the festival visit this location.