ARCHITECTS To Release 'Devil's Island' Single, 'Untitled' Digital Single; Announce Dates With RISE AGAINST
November 4, 2011, 7 years ago
Before they embark on their own UK headlining tour, ARCHITECTS will release some brand new tunes.
The song 'Devil's Island' will be available on the following dates:
Germany / Austria / Switzerland / Norway / Australia / New Zealand / Italy: Friday, December 2nd
UK: Sunday, December 4th
Benelux / France / Greece / Denmark / Portugal / Rest Of Europe: Monday, December 5th
Spain: Tuesday, December 6th
Sweden / Finland / Hungary: Wednesday, December 7th
North America: Tuesday, December 13th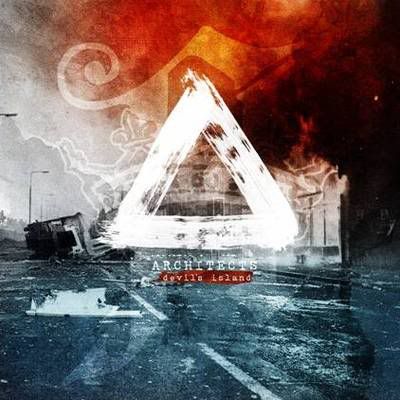 You can also get 'Untitled' (and yes, 'Untitled' is the title), another new track that is digitally exclusive to iTunes.
Since the band know that their fans don't like to wait until then, they have streamed 'Devil's Island' on their Facebook profile, here.
Architects will embark on a UK headlining date in December. Dates include:
December
14 - Glasgow, Scotland - O2 ABC
15 - Manchester, England - Academy
16 - London, England - HMV Forum
17 - Birmingham, England - HMV Institute
18 - Bristol, England - O2 Academy
2012 will kick off with another major European tour for the band. They will support RISE AGAINST on their upcoming tour in spring with TOUCHE AMORE rounding out the bill.
Dates include:
February
28 - Brussels, Belgium - Ancienne Belgique (http://www.abconcerts.be/nl/)
March
1 - Dortmund, Germany - Westfalenhalle
2 - Stuttgart Germany - Hanns-Martin-Schleyer-Halle
3 - Berlin Germany - Arena Berlin
5 - Arhus, Denmark - VoxHall
6 - Stockholm, Sweden - Arenan
7 - Oslo, Norway - Sentrum Scene
9 - Helsinki, Finland - The Circus
10 - Helsinki, Finland - The Circus
12 - St Petersburg, Russia - Club Kosmonaut
13 - Moscow, Russia - Arena Moscow
15 - Warsaw, Poland - Klub Stodola
16 - Prague, Czech Republic - Incheba Arena
18 - Leipzig, Germany - Arena Leipzig
19 - Budapest, Hungary - Petofi Hall
20 - Vienna, Austria - Austria Stadthalle