Armstrong Metalfest 2013 - SUFFOCATION Confirmed As Headliners, Tickets On Sale May 1st
April 21, 2013, 4 years ago
West Metal Entertainment proudly presents Armstrong Metalfest 2013, taking place July 19th - 20th at the Interior Provincial Exhibition Grounds in Armstrong, British Columbia. AMF 2013 will include 30 bands from all over Western Canada including NYLITHIA, DIVINITY, ARCHSPIRE, STRIKER, MORTILLERY, UNLEASH THE ARCHERS, DEATH TOLL RISING, WEST OF HELL, TYRANTS BLOOD and XUL.
Headlining this two day festival will be New York death metal legends SUFFOCATION.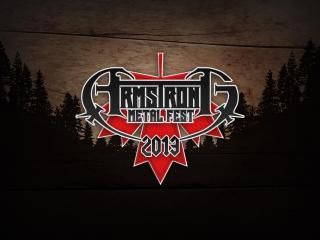 Matt Ruckus at AMF 2013 has issued the following statement:
"This is the 5th year of the festival and we feel we definitely have the strongest line-up to date. There is a nice variety of genres for the fans to enjoy. Unlike most metal festivals you see in North America, AMF features on-site camping. We feel it's what makes us stand out, because you basically have to go to Europe to get this type of festival atmosphere."
Tickets will be available May 1st online and at select outlets across British Columbia.
For more information go to www.armstrongmetalfest.ca or visit them on Facebook here.