ATHEIST Frontman Kelly Shaefer's STONES OF MADNESS Single Available For Free Download
March 19, 2012, 5 years ago
STONES OF MADNESS, the new band formed by Scott Thompson (DRY KILL LOGIC) and ATHEIST/NEUROTICA frontman Kelly Shaefer have released 'I Need' as the band's new single from their forthcoming debut album. The band are joined on drums on this track by former Neurotica skinsman G.J. Gosman which sees the first recording by Shaefer and Gosman since 2002.
The song 'I Need' is available, along with two other tracks as a free download at the band's Reverbnation website.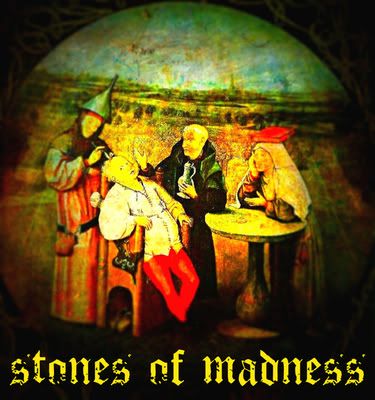 "I am really excited about how this has all come to fruition," says Shaefer. "Scott Thompson is a really great guitar player, and we came together by chance, through producer Scott "Scoob" Bush who was an old friend of mine from the Neurotica days, and it has just fallen together since then rather easily, and without the pressures of record companies or managers."
This is a direction shift for Thompson who spent some years bashing it out on the scene with Dry Kill Logic and of course quite a stretch from Shaefer's work with Atheist.
Shaefer adds: "Big thick guitars, along with some fucking big catchy vox.... bashers to sing along with cranked to 11 of course."
The band will continue work on the debut for a yet to be determined label, and then head out for some shows.
'I Need' from Stones Of Madness can be found streaming below: