ATHEIST Frontman's New Project STONES OF MADENSS To Be Featured On Ex-MEGADETH Guitarist Jeff Young's Music Without Boundaries Online Radio Show
December 5, 2011, 6 years ago
SOULS ON 11/ex-MEGADETH guitarist Jeff Young has checked in with the following update:
"My Sarasota brother, Kelly Shaefer, from the legendary technical metal pioneers ATHEIST, NEUROTICA, PYROCLASTIC, BIG MACHINE, and his killer duet with songwriter Julia Simms, will be a guest on Music Without Boundaries. Kelly has a new project called STONES OF MADNESS and we're gonna break the shit right here! It sounds killer!! We're putting the show together now. Kelly is an intelligent and talented artist with a colorful history so this will be a great show for fans of metal and all genres beyond. Stay tuned for details."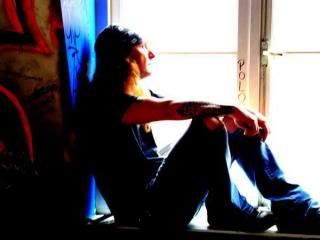 Two songs from Stones Of Madness, 'For Today' and 'Not For Nothing', are available for streaming here.
Check out Music Without Boundaries, found on Young's Facebook page, here.