BANE Announce Keepers Of The Black Flame European Tour 2012; New Album Details Revealed, Trailer Posted
January 25, 2012, 7 years ago
Serbian black/death metal act BANE have announced their third European tour, entitled Keepers Of The Black Flame, which is set to blast off in March 2012.
This tour will mark the first time the band will perform material from their upcoming album, The Acausal Fire, which is due later this year.
The Acausal Fire artwork can be seen below: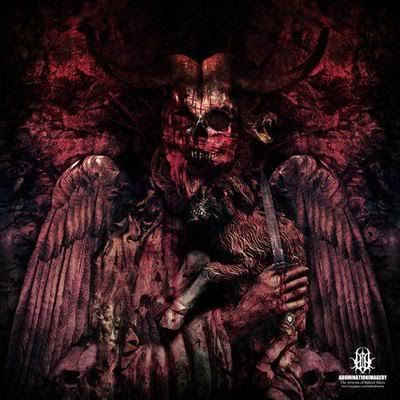 Bane will round out their set with tracks from the previous two releases; Chaos, Emptiness & Darkness and Misanthropia. A preview of The Acasual Fire, including song samples, can be seen below:
Dates for Keepers Of The Black Flame European Tour 2012 include:
March
14 - Club Crazy Horse - Belgrade, Serbia
15 - Garabonczias Borozo - Szeged, Hungary
16 - Rock Club Naozzay - Nitra, Slovakia
17 - KD Na Nove - Volyne, Czech Republic*
(* Dark Metal Festival with Avenger, Root, The Stone, Panychida and more)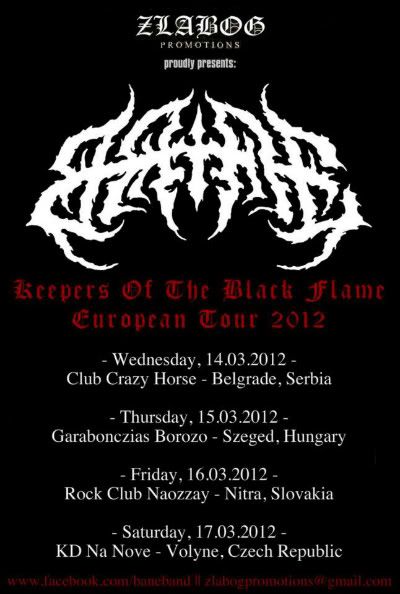 Bane's full-length debut, Chaos, Emptiness & Darkness, as well as other Bane merchandise is currently available through the Abyss Records Webstore. Visit this location for ordering information.
More on Bane at this location.