BEHEMOTH - Cover Of Nergal's Autobiography Revealed
July 3, 2012, 5 years ago
BEHEMOTH frontman Adam "Nergal" Darski is putting the finishing touches to his autobiography, due out in October in Polish, with an english version to follow "if there's interest," he says. Check out the cover below: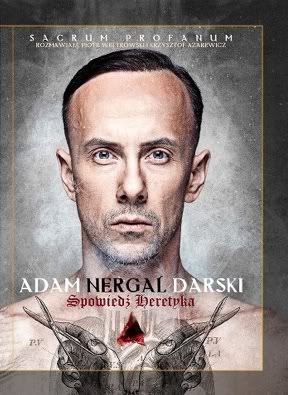 Titled Sacrum Profanum the frontman, who has since recovered from a battle with leukaemia says it's "like a really long in-depth interview."
Nergal says he will be working with producers Group 13, who he also collaborated with for the videos 'At the Left Hand Ov God' and 'Ov Fire and the Void', on several promotional videos.