BENEDICTUM - Cover Of RUSH Classic 'Overture'/'The Temples Of Syrinx' Available For Streaming
March 20, 2011, 9 years ago
Benedictum's new album, Dominion, was released in February 2011 via Frontiers Records. A full length clip of the band's cover of 'Overture' / 'The Temples Of Syrinx', taken from the RUSH classic '2112', is available below: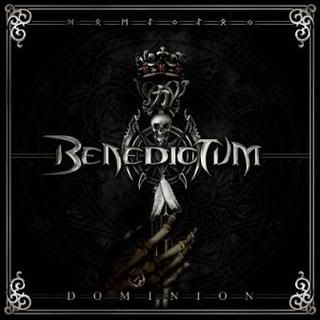 Watch for an exclusive BW&BK; interview with vocalist Veronica Freeman and guitarist Pete Wells about covering the track, coming soon.
Dominion's complete tracklist is as follows:
'Dominion'
'At The Gates'
'Seer'
'Grind It'
'Prodigal Son'
'The Shadowlands'
'Beautiful Pain'
'Dark Heart'
'Bang'
'Loud Silence'
'Epsilon'
'Sanctuary' (Bonus Track)
'Overture/The Temples of Syrinx' (Bonus Track)
Dominion features guest appearances by JEFF PILSON, CRAIG GOLDY and RUDY SARZO.
Go to the official Benedictum website here.