BLAZE BAYLEY - European Tour Band Lineup Announced; Talks Tour, New Album In Metal Blast Audio Interview
January 27, 2012, 7 years ago
BLAZE BAYLEY (WOLFSBANE/ex-IRON MAIDEN) has announced the band lineup for The King Of Metal World Tour, which begins March 8th in St. Niklaas, Belgium and wraps May 27th in Bresso, Italy.
The band lineup:
Blaze Bayley - Vocals
Andrea Neri (ASTARTE SYRIACA) - Guitar
Thomas Zwijsen (NYLON MAIDEN) - Guitar
Matteo "Lehmann" Grazzini (NEURASTHENIA) - Bass
Claudio Tirincanti - Drums
The complete routing can be accessed at BlazeBayley.net.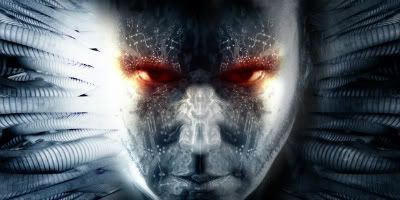 Blaze was recently interviewed by Metalblast, and discussed the upcoming tour and album. An excerpt follows:
Q: How are things going in the studio so far?
A: "Good, it's quite quick this lad; I've been working with him for a couple of years live, but we hadn't had the chance to record anything, so this first time in the studio with me he's doing a really good job. The best thing is that he has a a great groove when he plays, which we really want to capture."
Q: That sounds really great. Now, how do you think The King of Metal is going to be any different from your last album?
A: "Well, this album is a bit more back towards my classic metal style; it's closer to the Silicon Messiah and Tenth Dimension albums. Although I didn't plan it that way, this is how it has worked out. So far it sounds really good, the songs have really come together and even though it'll still be a couple of weeks until we get to the vocals, I'm really excited about it. All the demos that we've done, as well as the rehearsals, have been very positive."
Q: What has been your favorite moment while creating this album?
A: "I had an idea to do a tribute song for RONNIE JAME DIO, and when that actually came together, when I heard the drums play for the first time that was really a very special moment. Dio was my inspiration to start singing, so I'm hoping that the song turns out well and that the fans enjoy it."
Listen to the audio interview below: