CHRISTOPHER LEE To Release Second Symphonic Metal Album The Omens Of Death; Audio Sample From First Single Available
June 8, 2012, 5 years ago
At the ripe old age of 90, legendary film actor CHRISTOPHER LEE (Lord Of The Rings, Star Wars) is celebrating by releasing his second symphonic metal music album called The Omens Of Death, due out later this year. The single 'Let Legend Mark Me As The King' has just been released as a teaser for the album by Charlemagne Productions Ltd.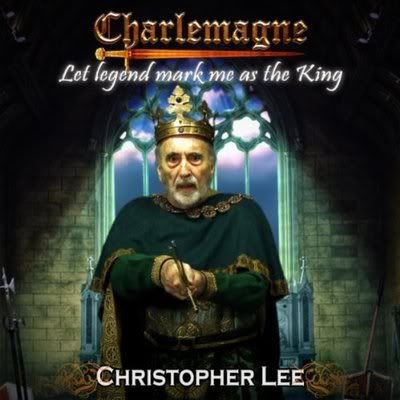 Click the Amazon widget to hear the song plus the new track 'The Ultimate Sacrifice' below:
In an exclusive interview with John Farrell from Forbes, Sir Christopher Lee recounts this last decade of his career as the most exciting, adventurous and ground-breaking. The video interview features some archive footage and behind the scenes with the heavy metal musicians in Charlemagne.