CRIMSON GLORY Singer Todd La Torre On Covering QUEENSRŸCHE's Geoff Tate In RISING WEST - "A Lot Of Guys Can Sing The Notes, But It's About The Tone, Texture; I Will Deliver To The Best Of My Ability"
May 29, 2012, 5 years ago
BraveWords.com just got off the phone with powerhouse vocalist Todd La Torre of CRIMSON GLORY fame who spoke about the breaking news that he and Michael Wilton (guitar), Eddie Jackson (bass), Scott Rockenfield (drums) and Parker Lundgren (guitar) from QUEENSRŸCHE will be performing rare and classic hits from the first five Queensrÿche albums and plan on hitting the studio sometime early summer to begin recording their debut release.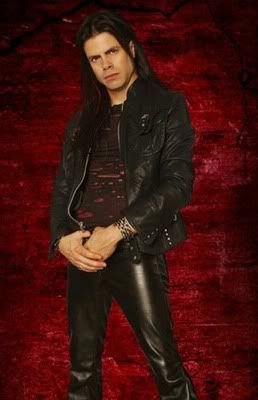 "I'm super excited to be involved in RISING WEST," La Torre gushes. "We're going to be covering the first EP all the way up to Empire with a high energy show for the fans. I met Michael Wilton at NAMM earlier this and we hit it off. No one else has performed these songs with the the band so it's a huge honour for me. Geoff Tate is doing his solo stuff and that's great. Everyone has to branch out. But this is a personal thing for me. Queensrÿche has been my favourite band since I was 15."
When asked about the current status of Queensrÿche he says: "I don't know the dynamics within the band."
But La Torre is quick to stress that it's business as usual in Crimson Glory. "Nothing has diminished. I'm still writing new material and we're rehearsing."
When asked about Tate's vocals being big shoes to fill he adds: "A lot of guys can sing the notes, but it's about the tone, texture. I will deliver to the best of my ability. I was asked by Queensrÿche to sing the standard tuning so it's very challenging. Geoff Tate is one of the best and created a style of singing … him and Bruce Dickinson (IRON MAIDEN). I'm capable of performing these classic songs like the record. But I'm human; it's live and there's no second takes."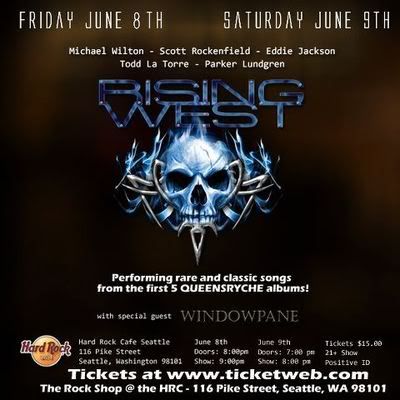 Rising West will debut on Friday, June 8th and Saturday, June 9th at the Hard Rock Café in Seattle WA.
Check out Todd La Torre singing some Queensrÿche classics below - original tracks using a karaoke filter in an effort to remove original vocals.