DEICIDE Release 'Conviction' Video
February 24, 2012, 8 years ago
DEICIDE have released a claymation video for their track, 'Conviction', from the album To Hell With God (Century Media Records, 2011). The video was produced by MyGoodEye, directed by David Brodsky and Tim Kellen with animation by Tim Kellen, and editing by David Brodsky.
Check it out below:
Deicide are among the acts confirmed for Bloodstock Open Air 2012, which is scheduled for August 10th-12th at Catton Hall in Walton On Trent, Derbyshire, England.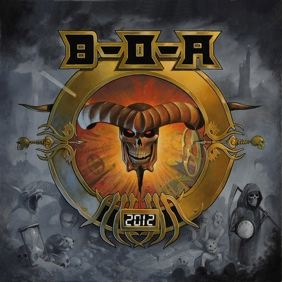 Acts confirmed for the festival currently include:
Ronnie James Dio Stage: ANVIL, BEHEMOTH, THE BLACK DAHLIA MURDER, CHTHONIC, ALICE COOPER, CORROSION OF CONFORMITY, DEICIDE, DIMMU BORGIR, GRAND MAGUS, HATEBREED, ICED EARTH, LOCK UP, MAYHEM, NILE, PARADISE LOST, SANCTUARY, SEPULTURA, TESTAMENT, WATAIN.
Sophie Lancaster Stage: ALCEST, ANAAL NATHRAKH, ANCIENT ASCENDANT, DEMONIC RESSURECTION, EASTERN FRONT, HEADCHARGER, ORANGE GOBLIN, WINTERFYLLETH.
Further details at Bloodstock.uk.com.