DEPTHS OF HATRED - 'Secluded Redemption' Track Teaser Posted
January 28, 2013, 4 years ago
Montreal-based death metal act DEPTHS OF HATRED will release a new single, 'Secluded Redemption', on February 15th, prior to entering the studio to track their sophomore album. A teaser video for the song is below:
The band's debut album, Aversionist, was released in March 2012 through Galy Records. The album was mixed and mastered by Christian Donaldson (CRYPTOPSY, NEURAXIS, THE LAST FELONY).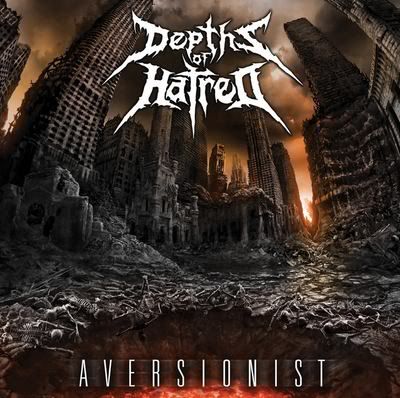 Depths Of Hatred's music video for 'Revocation', which features a guest appearance from Elliot Desgagnes (BENEATH THE MASSACRE), can be seen below:
Depths Of Hatred lineup:
Dominic D.D. - Vocals
Martin Trottier - Guitar
Christian Mongrain Theriault - Guitar
Karl Desjardins - Drums
Antoine Millette - Bass
More on Depths Of Hatred at this location.