DIMMU BORGIR's Daray Named Best Drummer Of 2011 By Poland's Metal News
February 6, 2012, 7 years ago
MetalNews.pl recently announced their Pure Fucking Metal Awards: Best Of 2011 winners and DIMMU BORGIR's Daray came away being crowned "Best Drummer". Read the webpage (translated from Polish) here.
Daray previously clinched the "Best Drummer: First Place" position in the Rock/Metal category in Top Drummer (Poland's biggest and best-known drum magazine) in 2008.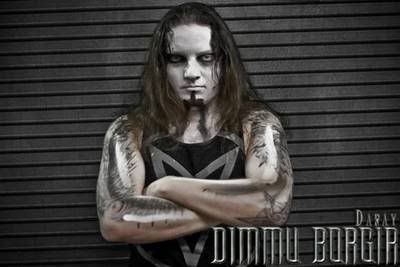 Dimmu Borgir recently issued the following update:
"We have noticed that a few different bootleg versions from the Forces Of The Northern Night show in Oslo last year is in circulation and that it has also been falsely advertised for sale on various distribution sites on the net. We can assure every anticipating and impatient fan that this is nothing more than stuff filmed by the audience or in best case footage taken from the NRK-TV broadcast in very low quality. We're still working on the DVD (release date TBA) which will, of course, consist of the whole setlist, including documentaries and bonus material etc... Not only that but the sound has been totally remixed and enhanced since the broadcast and the footage has also been re-edited. We just want to let you guys know before you decide to waste your money on something that's fake and not an official Dimmu Borgir DVD release."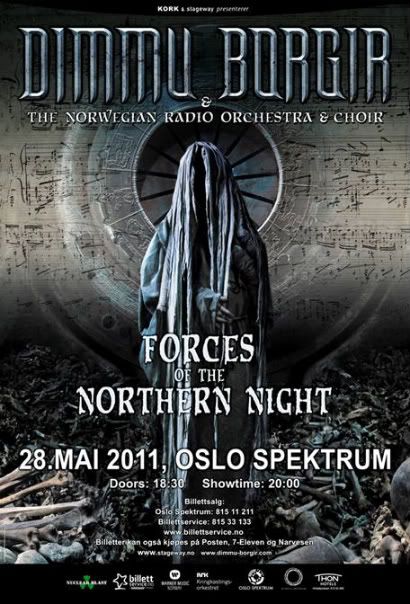 Dimmu Borgir performed one very exclusive show with a special, never-to-be-repeated set list with 53 members of KORK (the Norwegian Radio Orchestra) and 30 members of the Schola Cantorum Choir (who were musical guests on Abrahadabra), on Saturday, May 28th at the Oslo Spektrum in Norway. Check out footage below: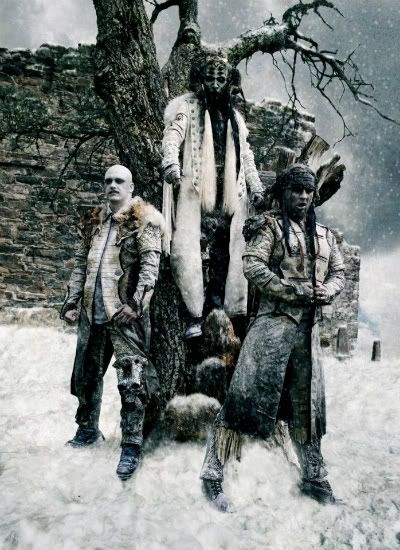 Dimmu Borgir's live itinerary is as follows;
February
19 - Venue TBA - Mexico City, Mexico
21 - Venue TBA - San Salvador, El Salvador
23 - Venue TBA - San Jose, Costa Rica
25 - Venue TBA - Caracas, Venezuela
27 - Venue TBA - Bogota, Colombia
29 - Venue TBA - Antofagasta, Chile
March
2 - Venue TBA - Santiago, Chile
4 - Venue TBA - Buenos Aires, Argentina
6 - Venue TBA - Sao Paulo, Brazil
June
7 - Sweden Rock Festival - Norje, Sweden
9 - Novarock - Nickelsdorf, Austria
15 - Ost Fest - Bucharest, Romania
17 - Hellfest - Clisson, France
23 - Graspop Metal Meeting 2012 - Desschel, Belgium
August
3 - W.O.A. - Wacken, Germany
9 - Brutal Assault - Jaromer, Czech Republic
11 - Bloodstock - Lullington, United Kingdom
Check out BraveWords.com's recent Dimmu Borgir feature from Mark Gromen at this location.