DOKKEN - Broken Bones Album To Receive North American Release On September 25th; 'Empire' Audio Sample Streaming
August 28, 2012, 5 years ago
Frontiers Records announces the return of melodic hard rockers DOKKEN; the band's 11th studio album (and their first in North America for the Frontiers Records label), Broken Bones, has been confirmed for a September 25th North American street date.
The album will be released in two configurations: standard CD and limited edition CD in digipak with a bonus DVD, which features a comprehensive Making Of The Album documentary. Broken Bones is produced by Dokken frontman and namesake, Don Dokken, and is mixed Bob St. John (EXTREME, DURAN DURAN, COLLECTIVE SOUL) and Wyn Davis (BLACK SABBATH, DIO, WHITESNAKE) and mastered by famed engineer Maor Appelbaum (HALFORD, YNGWIE MALMSTEEN, SEPULTURA). The new set features a return to the band's signature sound of catchy melodies, hot riffs and monster production.
Don Dokken commented, "We've never had a #1 hit; we've just kept touring winning fans over one by one."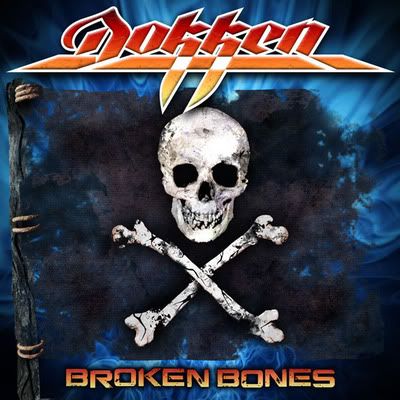 Broken Bones tracklisting:
'Empire'
'Broken Bones'
'Best Of Me'
'Blind'
'Waterfall'
'Victim Of The Crime'
'Burning Tears'
'Today'
'For The Last Time'
'Fade Away'
'Tonight'
The first single from the album is 'Empire', a sample of the track is streaming below:
Dokken is:
Don Dokken (vocals)
Mick Brown (drums)
Jon Levin (guitar)
Sean McNabb (bass)