DUFF McKAGAN's LOADED - Episode 11 Of The Taking Posted
December 31, 2012, 4 years ago
Directed by Seattle filmmaker Jamie Burton Chamberlin, the 11 vignette series The Taking explores the lyrical content of DUFF McKAGAN'S LOADED's studio album of the same title, which was released last year. The band is led by former GUNS N' ROSES bassist Duff McKagan and the project "tells a tale of totally bizarre adventures, imprisoned band members, and kid-size ice cream cones."
Among the people involved in the series are SEX PISTOLS guitarist Steve Jones, Jerry Cantrell and Sean Kinney from ALICE IN CHAINS, Lemmy from MOTÖRHEAD and Gilby Clarke.
Check out episodes 1 - 11 below:
Front Row Features reports that the life story of Duff McKagan will be the subject of a film produced by Rainstorm Entertainment.
Based on McKagan's bestselling 2011 autobiography, It's So Easy And Other Lies, will be directed by Christopher Duddy (Cougar Club). Producing the film are Steven G. Kaplan (The Big Empty) and McKagan.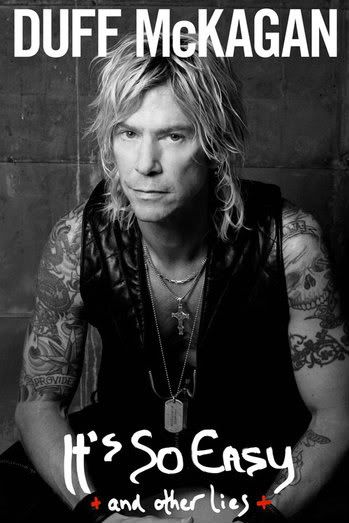 It's set to document the remarkable life of one of the founding members of both Guns N' Roses and VELVET REVOLVER. It is the story of the Seattle musician's rise to the pinnacle of fame and fortune, his struggles with alcoholism and drug addiction, his personal crash and burn, and his phoenix-like transformation via a unique path to sobriety and eventual redemption. The book was a bestseller, with the film being targeted at not only McKagan's fans, but to fans of his bands, Guns N' Roses, Velvet Revolver and LOADED.
"We are thrilled to partner with Duff McKagan on this impactful documentary which transcends the rise, fall and redemption of a rock star and delves into real life issues of addiction and sobriety," said Kaplan.
Further details can be found here.