EDDIE TRUNK On Essential Hard Rock And Heavy Metal Book - "I Hope People Know The Playlists Are Only A Guide To Expose Lesser Known Songs"
October 2, 2011, 7 years ago
That Metal Show host EDDIE TRUNK is featured in a new interview with the Illinois Entertainer discussing his first book, Eddie Trunk's Essential Hard Rock And Heavy Metal An excerpt is available below: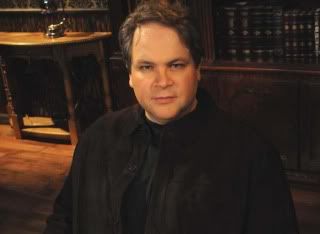 Q: How long did it take simply to come up with your definitive list of 35? Were there any particularly tough choices or ones that you went back and forth on?
ET: "So tough! The bands in the back of the book that just get quick mentions were full chapters, but they had to be cut for space. In the end the book has my name on it, so I went with 35 key bands I either personally love or had great stories with and felt they made a contribution. I have always loved hard rock and metal, so you get ANTHRAX and SLAYER, and BON JOVI and BILLY SQUIER. I've always been about that in everything I have done. The playlists were also edited, which was tough. I intentionally left out big hits. I mean I don't think I need to tell (GUNS N' ROSES) fans about 'Welcome To The Jungle' at this point.
M: Was it tougher to come up with a definitive list of bands, or an "Eddie's Playlist" of songs for those bands?
ET: "List of bands. There are tons of bands I like not in this book. Maybe a sequel one day? But this was what I wanted to feature that I thought shaped these scenes and me as a rock and metal fan. The playlists are just a tiny sample and the amount of songs had to fit in the space allowed. I hope people know the playlists are only a guide to maybe expose lesser-known songs from the bands and they are not in any order. Tons more songs I love from these bands, but again, space was an issue."
Q: Is it fair to say you're partial to DIO-era BLACK SABBATH?
ET: "For sure. I talk about in that chapter that my introduction to that band came in 1980, and my first album was Heaven And Hell. So that was so special to me. But of course I love and respect the OZZY stuff now as well. But the Dio era was where I discovered them while in high school."
Go to this location for the complete interview.
Abrams Image released metal guru Eddie Trunk's Essential Hard Rock And Heavy Metal, a new 240 page book featuring 150 color photos, on April 1st. A description of Trunk's book reads:
Known as a leading expert on all things hard rock and heavy metal, Eddie Trunk continues to entertain fans on the radio and as the host of VH1 Classic's hit television program That Metal Show with his passion for music. In his debut book, Eddie discusses his most essential bands, his unique personal experiences with them, his favorite "Stump the Trunk" anecdotes and trivia, as well as his favorite playlists.
Whether you're a classic METALLICA or MEGADETH metalhead or prefer the hair metal of old-school BON JOVI or POISON, Eddie Trunk's Hard Rock and Heavy Metal salutes all who are ready to rock!
The new book also features a foreword from JUDAS PRIEST frontman ROB HALFORD. Check out a trailer below: