ELVENKING Celebrate 10th Anniversary Of Heathenreel Album, Interview With Former Guitarist Available
September 8, 2011, 7 years ago
ELVENKING's ex-guitarist/co-founder Jarpen - who left the band in 2005 - is featured in a new interview forthe 10th Anniversary of the band's debut album, Heathenreel. An excerpt is available below:
Q: What did you do after Elvenking?
Jarpen: "I tried to start up a new band of course, but I failed..! I guess that finding the right people was way too complicated - for me at least- and after some months I quit searching. Maybe my will was not strong enough too.What happened with Elvenking was something very unique. I'm not talking about the talent in one's own instrument; many people can play loud and well, everywhere. The difficulty lies in finding a group of people that has the right music sensibility, the right approach to songwriting... this kind of stuff. Something very hard to pursue living in a little town or unless you get to know a number of musicians.While looking for a new band I wrote about four songs for female vocals, with lyrics in Italian language, quite heavy and theatrical."
Q: So what are your memories about the preparation to your first album, Heathenreel?
Jarpen: "We had signed a music contract! What else but excited could a bunch of 20-22 year old guys feel! That's what we dreamt about, and there we were."
Q: What can you tell us about the songwriting process of the album? Do you remember the rehearsal for the album?
Jarpen: "I remember putting a lot of passion in songwriting and rehearsing. Inspiring times."
Go to this location for the complete interview.
Elvenking recently announced three exclusive UK shows with country-mates SECRET SPHERE. The dates include:
January
6 - Manchester, England – Venue TBC
7 - London, England - The Bridghouse2 - Canning Town (The Arctic Festival)
8 - Birmingham, England – Venue TBC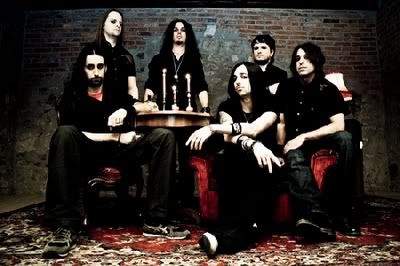 Elvenking previously issued the following update:
"Hello everybody! We want to give you a quick update from the EK camp before all of you is going to leave for the long-awaited holidays, to the seaside or wherever you are going to have some great relax. We have still a couple more live shows to do and then we can have a little rest as well and go on holiday too! So come and visit us for the last shows because it will the last time to see Elvenking on the Tides over Europe set.
But if we will be silent and far from the stages until this fall it does not mean things are standing still for the band. At the moment we are building up a new rehearsal room, where we'll soon start working on the new album material. A lot of new songs and ideas have been written and we will put something together soon and see what is going to happen. But it is too soon to talk about this. We will try to keep you informed on the progress.
Even if we will keep on working on the new album songs for all the Fall it does not mean we will be far from the stages. And what a great fall we will have! If some of you remember correctly it is exactly 10 years since the release of our debut album Heathenreel (yes, it was 2001, gosh!) so we want to celebrate this birthday in a proper way! So we will be on stage in fall 2011 for a number of gigs with a lot of songs from the famous first album plus another choice of songs from the other albums rarely or never played live! It will be something special you do not have to miss!!! It's 10 years in Heathenry!
Until then, have a great summer and may the winds blow fair at your backs!"

Elvenking released their latest album Red Silent in Japan on June 22nd.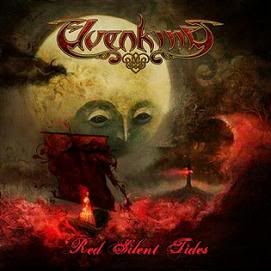 Tracklisting for the Japanese release is as follows:
'Dawnmelting'
'The Last Hour'
'Silence De Mort'
'The Cabal'
'Runereader'
'Possession'
'Your Heroes Are Dead'
'Those days'
'This Nightmare Will Never End'
'What's Left Of Me'
'The Play Of The Leaves'
'Jigsaw Puzzle 2010'
'Another Awful Hobs Tale'
'From Blood To Stone'
'Heaven Is A Place On Earth'
The video for the track 'Your Heroes Are Dead' can be seen below. The video was directed by Andrea Guarascio and contains animations by Giulio Serafini and his team.