EUROPE Frontman Joey Tempest - "Bag Of Bones Is A Touring Band's Record"
November 29, 2012, 4 years ago
EUROPE frontman Joey tempest recently spoke with Mick Burgess at Metal Express Radio. An excerpt from the interview is available below: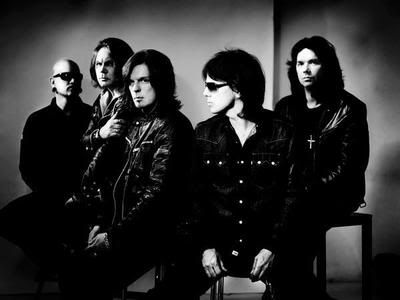 Q: How do you see Bag of Bones as a progression from your last album, Last Look at Eden?
Tempest: "Bag of Bones is a touring band's record. It was done spontaneously and quickly with lots of attitude and emotion. How rock albums should be made!"
Q: Is your first single, 'Not Supposed To Sing The Blues' your response to those who say a band like Europe should not sing music that is based in the Blues?
Tempest: "Perhaps, but even more so a response and reaction to ourselves and our own past and history. I'm still kind of shocked that a band from the suburbs of Stockholm can express themselves this way. All traces of where we come from more or less obliterated!"
Q: Do you have more musical freedom these days to express yourself as a band the way you want rather than being pressurised by a record label?
Tempest: "Although we always wrote and decided what music to produce and release, these days it's even more rewarding. We control all aspects today. Touring, merchandise and image control. Being on the biggest label in the world in those days CBS/ Sony there would be compromises. But these labels were powerful. If a band needed an extra 'push' they had the capacity. These days it's very different. The power is in the hands of the artist. You just got to make the most of the opportunities out there."
Go to this location for the complete interview.
Bag Of Bones was produced by Kevin Shirley (IRON MAIDEN, BLACK STONE CHERRY, JOURNEY). Released on CD and vinyl formats, the album features a more straightforward rock approach.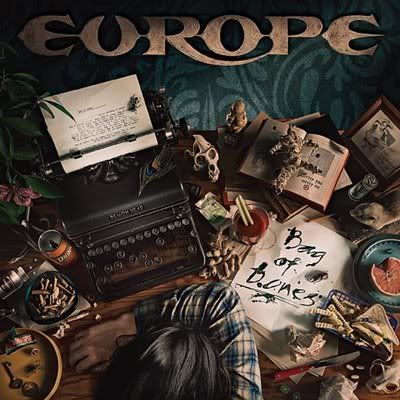 Bag Of Bones tracklisting:
'Riches To Rags'
'Not Supposed To Sing The Blues'
'Firebox'
'Bag Of Bones'
'Requiem'
'My Woman My Friend'
'Demon Head'
'Drink And A Smile'
'Doghouse'
'Mercy You Mercy Me'
'Bring It All Home'