Former METAL CHURCH Bassist Steve Unger Convicted Of Growing Pot, Cleared Of Organized Crime, Money Laundering Charges
August 21, 2012, 5 years ago
According to Adam Lynn Thenewstribune.com, a Pierce County jury on Monday convicted Stephen Wesley Ungerbuehler (stage name: Steve Unger) of a felony, but the former bassist for the hard rock band METAL CHURCH was mostly smiles as he left the County-City Building in downtown Tacoma.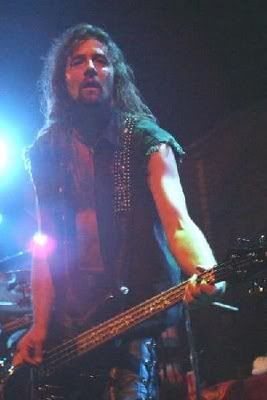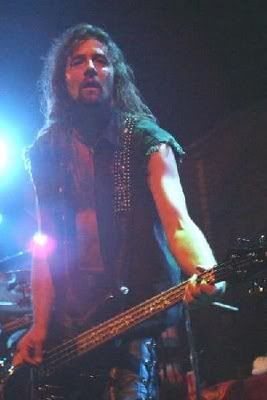 Ungerbuehler had been charged with three felonies, including leading organized crime and money laundering. A conviction for leading organized crime, the most serious count, would have carried a prison sentence of about five years.
As it stands, he could face as little as no time in jail when sentenced September 28 on one count of unlawful manufacture of a controlled substance. His lawyer, Jay Berneburg, said in court that Ungerbuehler likely qualifies for first-time offender status and a sentence of zero to 90 days in jail because he has no prior criminal record.
"The big ones went away," a beaming Ungerbuehler told supporters as he left court after the reading of the verdict.
Jurors deliberated for two hours after a three-week trial before rejecting the prosecution's argument that Ungerbuehler, who's traveled the world playing rock 'n' roll, was the leader of a ­marijuana-growing enterprise that raked in profits he laundered through his personal bank accounts.
Berneburg argued, and Ungerbuehler testified, that he helped a friend sick with cancer grow marijuana so she could use it as medicine. Ungerbuehler probably sealed his own fate on the drug charge by admitting on the stand that he raised and possessed more than the 15 plants allowed by law for those authorized to grow marijuana for medicinal purposes.
Read more at Thenewstribune.com.
Unger played on Metal Church's The Weight Of The World (2004), A Light In The Dark (2006) and This Present Wasteland (2008), all featuring Ronny Munroe on vocals.