Former OBITUARY / SIX FEET UNDER Guitarist Allen West Introduces SOUTHWICKED
April 1, 2011, 7 years ago
SOUTHWICKED are the new Tampa, Florida-based death metal band featuring former OBITUARY/SIX FEET UNDER guitarist, Allen West.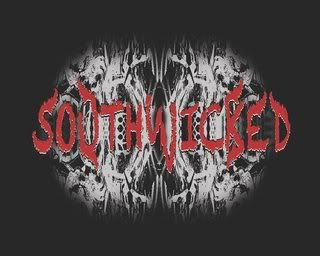 Says the band: "It actually all started when Allen West and Marco Vreven on the LOWBROW Buried In Europe Tour decided to start a new band, and a couple of months later we were working on some songs and recorded a demo tape in the Red Room Studio's in Ybor City. Rock Rollain (KULT OF THORN) joined our forces and he placed some mighty fine basslines on our songs. Days before our first gig, we asked Sven Poets from SHATTERED SKULL to join our forces. He learned everything in 3 days and was accepted as a band member!"
Southwicked lineup:
Allen West (ex-Obituary, ex-Six Feet Under) - lead guitar
Sven Poets (Shattered Skull) - vocals
Stef Mikolajczyk (Shattered Skull) - rhythm guitar
Rock Rollain (Kult Of Thorn, LUSTMORD) - bass
Marco Vreven (ex-EXTERMINATOR, ex-THE QUIESCENT) - drums
More on the band at this location.