Former SABATON Members' CIVIL WAR To Release 'Rome Is Falling' Single; Artwork Revealed
October 12, 2012, 4 years ago
CIVIL WAR - featuring ex-SABATON members Rikard Sundén (guitar), Daniel Mullback (drums), Daniel Mÿhr (keyboards) and Oskar Montelius (guitar), as well as vocalist Patrik Johansson (ASTRAL DOORS, LION'S SHARE) and bassist Stefan "Pizza" Eriksson (VOLTURYON) - have announced the upcoming release of their first single, entitled 'Rome Is Falling'.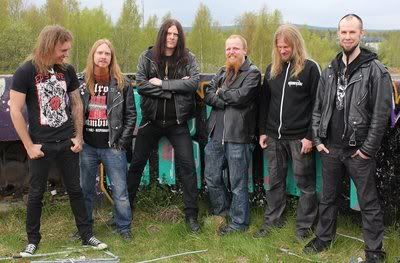 The track will be included on the band's new EP, to be released via the band's new deal with Despotz Records. Check out the artwork for 'Rome Is Falling' below:
Footage of the band signing their new contract can be seen below.
Updates to follow. More on Civil War at this location.