FROM ASHES RISE Frontman's AudioSiege Media Releases First Two Titles
January 1, 2012, 7 years ago
AudioSiege Media, the new online label which was launched last week by FROM ASHES RISE guitarist/vocalist Brad Boatright, has already announced the availability of it's first two releases.
First off was Death Machine, the self-titled debut by the Portland metal/punk band, DEATH MACHINE. This seven-song EP summons a perfect storm of Swedish hardcore and NWOBHM riffage, reminiscent of the Smith/Murray attack of IRON MAIDEN, backed by a dark wall of rhythm.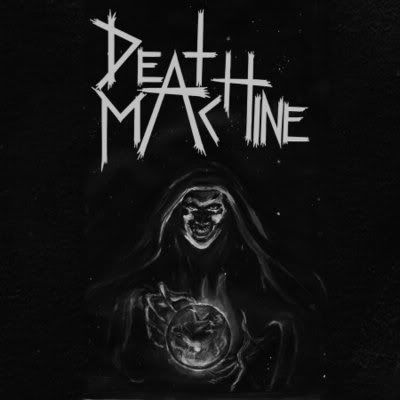 Following that is Remnants, the self-titled debut from the modern hardcore band SARABANTE, who hail from Athens, Greece. Harnessing an array of moods throughout it's course, this 11 song LP displays an uncanny songwriting ability. (CD available from Southern Lord, vinyl from the band's SARA label.)
Placing a strong emphasis on production and sound quality, Boatright mastered these and many upcoming Audiosiege releases in his Portland-based studio, where he has also done engineering work for OFF!, NOOTHGRUSH, PIERCED ARROWS, CRIMINAL DAMAGE, and many others.
As an exclusive imprint of Moshpit Tragedy Records, the record label known for its revolutionary approach to digital music distribution, Audiosiege will follow the sliding-scale (pay-what-you-want) payment structure of it's parent label, even offering free downloads to those without a paypal acccount.
With several releases already in the the works, AudioSiege Media plans a "relentless onslaught" of punk, hardcore, and metal releases from around the world over the next few months.
For more info and to listen to samples, visit this location.