GEOFF TATE Looks Back On 'Queen Of The Reich' - "I Cannot Relate To It Anymore; It's Really Cartoonish And Juvenile To Me"
November 22, 2012, 7 years ago
Vocalist GEOFF TATE (QUEENSRŸCHE) is featured in a new interview with Joseph Suto at Rock Show Critique. An excerpt is available below:
RSC: 'Queen Of The Reich' has been one of your most popular tunes yet over the past several years, you rarely played it live. Was that by choice or is it just a harder song to sing?
Tate: "Actually, it's not very popular at all. It's funny actually a lot of people don't know about that song. A lot of people don't care about that song. It's an early song that was written and it shows. It's funny the reaction you get because it's a lot of blank stares. In fact it's the same stare you get when you play a new song that nobody's heard before. People just aren't that familiar with it. Given there are a few hardcore fans that might know that song or like that song and know what it is but the majority of the people there don't. So it's not really a song that I enjoy singing strictly because lyrically its pretty adolescent. It was the first song written thirty some odd years ago and obviously I cannot relate to it anymore. I think for performance its always best for the performer to really believe in the material their singing or playing. If you don't believe in it, it's really difficult to get behind a song, do it well and do it at a level that comes across with any kind of believability. For me I honestly can't relate to the whole dungeons and dragons lyrical content of that song it's really cartoonish and juvenile to me."
RSC: As you grew older you felt you wrote better songs?
GT: "Songs that mean more to me, definitely. I try not to use the term better or worse when it comes to music because I really don't believe there is good music or bad music. Its not a sporting event. Its art and expression and I just think as a songwriter you grow. Songs are your way of writing about yourself and your passions and your beliefs and the things you find important about sharing your life with people. So you want to write songs that are about what is happening to you current. The music reflects the writers' life."
Go to this location for the complete interview.
Tate's new solo album Kings & Thieves is out now. The tracklist is as follows:
'She Slipped Away'
'Take A Bullet'
'In The Dirt'
'Say U Luv It'
'The Way I Roll'
'Tomorrow'
'Evil'
'Dark Money'
'These Glory Days'
'Change'
'Waiting'
Check out BW&BK;'s recent interview with Tate here. Our album review for Kings & Thieves is available at this location.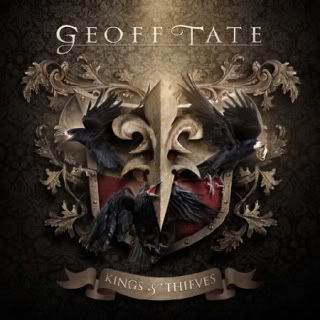 Tate's tour schedule is now as follows:
November
23 - Dallas, TX - Trees
24 - Houston, TX - Warehouse Live
27 - Shiprocked