GOTHIC KNIGHTS Post Three New Songs Online
November 4, 2011, 7 years ago
New York City-based power metallers GOTHIC KNIGHTS have uploaded three new songs - 'Welcome To My Horror', 'Death From Above' and 'Shadows Of Time'. Hear the tracks at this location.
All three songs will appear on the band's upcoming 2012 release, Reflections From The Other Side, which was recorded at Trax East Studios, NJ (SYMPHONY X, GOD FORBID).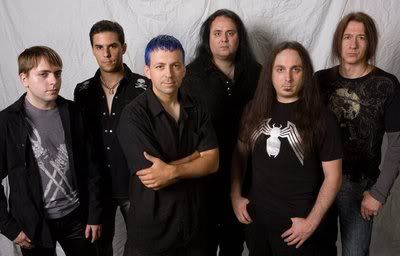 All of the songs featured on the CD represent the heavier and darker side of the band. Gothic Knights previously released two clips which can be streamed off their Facebook or Myspace sites.
The song, 'Death From Above', features Rick "Warlock" Sanchez singing in the high pitched HALFORD screaming style, while 'The Omen' features a more classic operatic approach ala FATES WARNING, WARLORD, and KING DIAMOND.
The audio samples can also be heard below:
'Death From Above':
'The Omen':
Gothic Knights are playing with 80's cult metal band SANCTURARY, which features NEVERMORE singer Warrel Dane on vocals, at New York City's Gramercy Theatre on January 11, 2012.