HALCYON WAY Guitarist Checks In Following Second Annual Atlanta Cancer Care Benefit Show
October 13, 2012, 5 years ago
HALCYON WAY guitarist Jon Bodan, who is a cancer survivor, is one of the people behind the Second Annual Atlanta Cancer Care Benefit Show, which took place on October 6th at the 120 Tavern in Marietta. Details are as follows. He has checked in with the following update: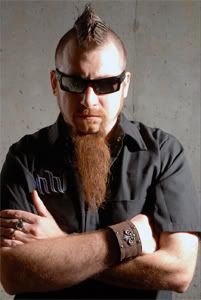 "Halcyon Way would like to thank all of the fans that came out to the show and donated their cash to the Atlanta Cancer Care Foundation - we were able to raise the bar from last year and ended up with $5,075.50. I also want to sincerely thank all the bands that came out and played this event for free to make it possible.
Special thanks to Mike & Tracie Clark for their tireless efforts to make this a success, Mark Green of Top of Mind Networks, Hoyt from Pathfinder Promotions, and Samson & Rich from the The 120 Tavern & Music Hall for stepping up to the plate on it. Also thanks to Farm Burger Buckhead, The Perpetual Financial Group, Inc., Truly Great Cupcakes, Orange Amplifiers, Rogue Hair Studio, and all our other corporate sponsors who donated raffle items or cash."

For information on Halcyon Way and to contact the band go to their official Facebook page here.