HAMMERFALL - Infected Bonus Version Available For Pre-Order
May 10, 2011, 8 years ago
The bonus version of Infected, HAMMERFALL's eighth studio album, is now available for pre-order on iTunes. Infected was produced and mixed by James Michael (MÖTLEY CRÜE, SCORPIONS, MEAT LOAF) and will be released in Europe on May 20th and in North America on June 7th.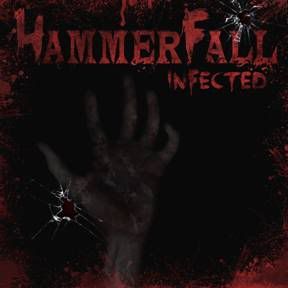 The track listing for the iTunes bonus version of Infected is as follows:
'Patient Zero'
'Bang Your Head'
'One More Time'
'The Outlaw'
'Send Me A Sign'
'Dia De Los Muertos'
'I Refuse'
'666 - The Enemy Within'
'Immortalized'
'Let's Get It On'
'Redemption'
Bonus material:
'B.Y.H.' (Instrumental)
'One More Time' (Instrumental)
'One More Time' – Official Music Video
Infected Digital Booklet – Bonus Version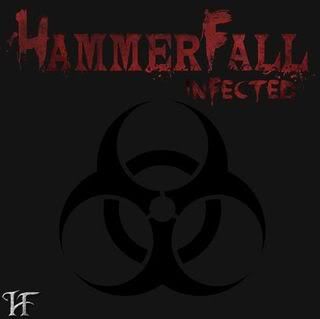 'One More Time', the new video from Hammerfall, is available for worldwide viewing exclusively at this location. The video was shot by Patrick Ullaeus (DIMMU BORGIR, ENSLAVED, ARCH ENEMY) of Revolver Film.
In order to celebrate the release of the new album Infected, Hammerfall will perform two very small and intimate club shows in Sweden. A live performance, a signed copy of the album as well as a meet and greet will be included in the ticket price. The dates are as follows:
May
18 - Debaser Slussen - Stockholm, Sweden
19 - Sticky Fingers - Göteborg, Sweden
On April 8th, Nuclear Blast Records released a limited edition picture 7" version of the single, 'One More Time', from Infected. The vinyl is limited to 500 copies and sold through the Nuclear Blast Mailorder only. On the B-side of the single there will be a live version of 'Hallowed Be My Name' – recorded at the Scandinavium in Gothenburg in 2009. Besides that, the single is also available as a digital release with an additional instrumental version of 'One More Time'.