HAMMERFALL - Wacken Open Air Performance To Air On TV Tonight
August 7, 2012, 7 years ago
Tonight (Tuesday, August 7th) you can enjoy the HAMMERFALL show from Wacken Open Air 2012, on National TV in Germany. From 5:55 – 6:55 PM, CET there will be a 1 hour special, including interviews with Joacim Cans and Oscar Dronjak, on ZDF Kultur.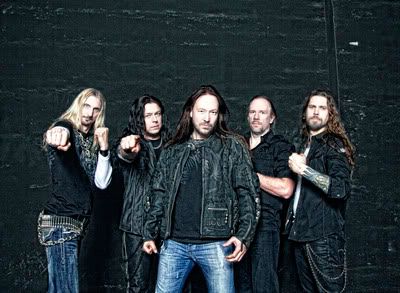 If you miss it, you can watch the special as a stream for the next seven days at the ZDF Mediathek here.
A video interview with frontman Joacim Cans and guitarist Oscar Dronjak conducted by ZDF Kultur at Wacken Open Air is available below.
Pro-shot video of Hammerfall's entire Wacken Open Air 2012 set, which was broadcast in Germany via the NDR network Livestream, is also available: