HONEYMOON SUITE Gearing Up For New Year's Eve Show In British Columbia, More Live Dates For 2013 Announced
December 27, 2012, 4 years ago
Canadian rockers HONEYMOON SUITE have updated their tour schedule, which now includes dates in Niagara Falls and Brantford, Ontario in February and March. It is available below: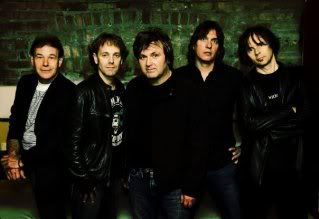 December
31 - Langley, BC- Cascades Casino
February
2 - Niagara Falls, ON - Greg Frewin Theatre
14 - Winnipeg, MN - The Oak
March
1 - Brantford, ON - Sanderson Theatre For The Performing Arts
More shows will be announced soon.
As previously reported, Honeymoon Suite recently released a new single entitled 'If Tomorrow Never Comes'. Click the widget below to purchase via Amazon.com.