INTO ETERNITY - More Dates Added To North American Devastation Tour
May 12, 2012, 7 years ago
Regina, Saskatchewan-based extreme progressive metallers INTO ETERNITY recently announced their long-awaited return to the road with SINGLE BULLET THEORY, and SEVEN WITCHES (on select dates) this August. Several new dates have been added to the tour.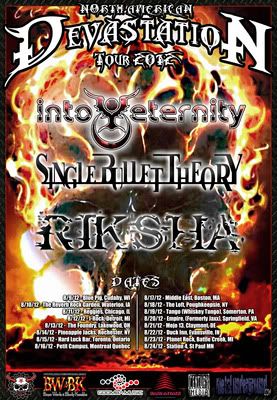 Check out the schedule below:
August
9 - Blue Pig - Cudahy, WI
10 - The Reverb Rock Garden - Waterloo, IA
11 - Reggies - Chicago, IL
12 - I-Rock - Detroit, MI
13 - The Foundry, Lakewood, OH
14 - California Brew Haus - Rochester, NY
15 - Hard Luck Bar - Toronto, ON
16 - Petit Campus - Montreal, QC
17 - Middle East, Boston MA
18 - The Loft - Poughkeepsie, NY
19 - Tango (Whiskey Tango) - Somerton, PA
20 - Empire (formerly Jaxx) - Springfield, VA
21 - Mojo 13, Claymont, DE
22 - Duck Inn, Evansville, IN
23 - Planet Rock, Battle Creek, MI
24 - Station 4, St Paul MN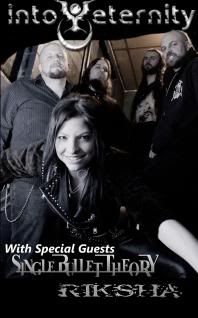 Into Eternity recently released their new single 'Fukushima'. The track was written about the Fukushima Daiichi, Japan nuclear disaster, a series of equipment failures, nuclear meltdowns, and releases of radioactive materials at the Fukushima I Nuclear Power Plant following the Tohoku earthquake and tsunami on March 11, 2011. The song talks about the struggles involved, and the amazing ability of the Japanese people to overcome such a tragedy.
The song was engineered, mixed and mastered by Justin Bender at Touchwood Studios in Regina, SK. The single is available to stream and purchase at this location.
Check out the artwork below by Mattias Noren: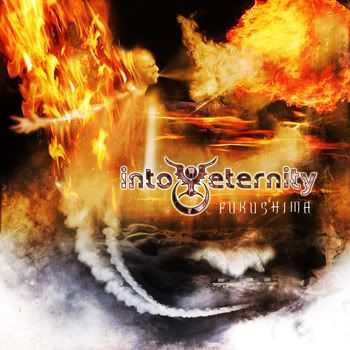 Into Eternity recently announced the addition of vocalist Amanda Kiernan (THE ORDER OF CHAOS) to replace the Stu Block (ICED EARTH) for touring purposes only. Check out an interview with Kiernan about getting the gig here.