Japan's METAL SAFARI Call It Quits
December 27, 2012, 4 years ago
Japan's METAL SAFARI, launched in 2005, have called it quits. Guitarist Hiro recently announced the departure of his bandmates Yazu (drums), Ina (vocals) and Tomo (bass) and issued the following statement:
"Drummer of Metal Safari, Yazu, has left the band for personal reasons. Thank you very much for supporting Yazu for all these years.
After long deliberation of the band activities further on, three of us have made a decision, which is to walk on different paths. We are sorry for this late statement. As the guitarist, songwriter and producer of Metal Safari, I still have lots of things I want to do. In my mind, it's more like expecting what's to come, so I will do my best to make a fresh new start and get back on track to deliver some whole new Metal Safari music to all of you. At that time, I hope we can have fun again together.
This unexpected announcement may cause worry to the fans and to whom it may concern, Metal Safari will work this out, and let all of you know when it's ready. Ina and Tomo will keep on doing their music so please give them some support."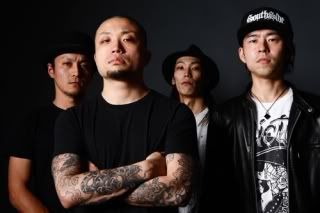 Vocalist Ina has issued the following statement on his departure:
"I have left Metal Safari, the band that I stayed in as the vocalist and lyric writer for about seven years. Through the music and activities of Metal Safari, the time and impression we shared with each other make me feel I'm really a lucky guy. Sincerely, I feel lucky to meet all of you and experienced these miracles.
What I've done in this band, the memories, they are too much to talk about, but all these time, experiences, performances, encounters, and activities as one of Metal Safari will forever be what I'm proud of and my treasure, which is what I would like to tell you here. If there were no supports of you all and the band members who have come a long way with me together, I wouldn't stand a chance to become who I am now.
After this, I will start with a new band, and keep on performing. It might take some time, but when the time comes, I wish I can meet up with all who have read this. I will return, and please look forward to it."