JESS AND THE ANCIENT ONES - Debut Album Out Now, Audio Samples Available
May 24, 2012, 6 years ago
Finnish occult rock troupe JESS AND THE ANCIENT ONES released their self-titled debut album via Svart Records on May 23rd. It was recorded in December 2011 at Necromorbus Studio, which is known for their previous work with bands such as WATAIN. The result is "a 53 minute moonlight ride into the nether regions of progressive occult heavy rock." Their debut is available as a limited CD box as well as gatefold vinyl.
The album is available for streaming at the bottom of the page.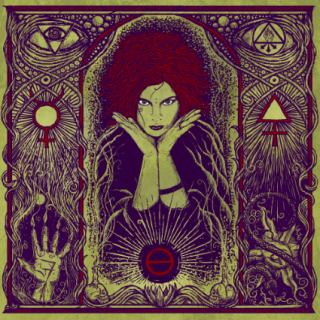 With the vocal talent Jess as their enigmatic front woman and three guitars in the lineup, JATAO draw their inspiration from heavy metal and rock groups of the classic era, such as MERCYFUL FATE, ROKY ERICKSON, IRON MAIDEN and even ABBA.
Jess And The Ancient Ones is a seven-headed entity, given birth by Thomas Corpse and Thomas Fiend, its purpose being the exploration of magical realms beyond the mundane. The band's lyrical concept is based upon the personal occult experiences of the writers, which combined with music creates a strong mystical atmosphere and an unforgettable live performance.
The band has been extremely well received by the global heavy music underground, and were quickly snapped up by Svart Records, the Finnish label known for their luxury vinyl releases. The JATAO debut 7 inch single '13th Breath Of The Zodiac', released by Svart in October 2011, sold out quickly, and plans for a full length album were soon laid down.
For more on JATAO check out their Facebook page here.