KEN MODE Wins Metal/Hard Music Album Of The Year At Canada's Junos
April 1, 2012, 7 years ago
KEN MODE's Venerable won the 2012 Juno award for Metal/Hard Music Album Of The Year. This is the first year the long-overdue metal category was added to Canada's annual salute to musical artists and bands to acknowledge their artistic and technical achievements in all aspects of music.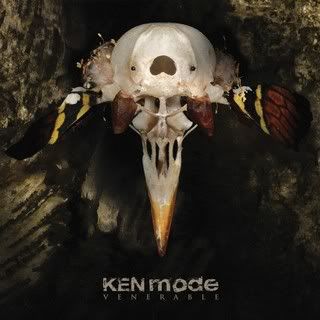 According to a press release, "Ken Mode is a name synonymous with the Canadian hardcore and metal scenes. The band has effortlessly blended Amphetamine Reptile styled noise rock with pure hardcore fury to become one of the Canada's most crushing acts. The band has built a reputation for themselves through their unique brand of metallic noise rock as well as touring with musical titans such as MASTODON, PELICAN, CURSED, PROPAGHANDI, BARONESS and more."
The 2012 nominees also include:
ANVIL - Juggernaut of Justice (The End/Sony)
CAULDRON - Burning Fortune (Earache/eOne)
FUCK THE FACTS - Die Miserable (Relapse/eOne)
KEN MODE - Venerable (Profound Lore/Sonic Unyon)
DEVIN TOWNSEND PROJECT - Deconstruction (HevyDevy/eOne)
A full list of nominees can be found at this location (you need to scroll down … way down to view the new metal category).