KISS - Destroyer Deluxe Release Coming August 21st; Pre-Order Available
July 5, 2012, 7 years ago
The 35th anniversary deluxe edition of the classic KISS album Destroyer will now released as a two-CD set on August 21st, worldwide. Destroyer/Resurrected was remixed late last year by original producer Bob Ezrin (ALICE COOPER) and will feature long sought after outtakes and the original cover art.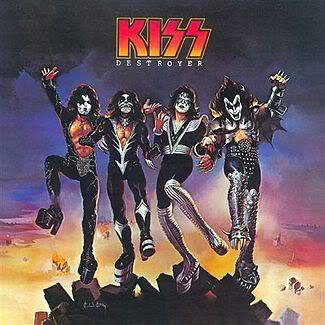 Destroyer was released on March 15, 1976 and peaked at #4 in Sweden, #6 in Austria and Canada and #11 in the US. The album is certified double-platinum (two million units) in the US.
BraveWords.com's Mitch Lafon summarizes: "Bob Ezrin meets KISS and adds Dick Wagner and Steve Hunter to the mix. Ezrin is a visionary producer who can put the theatrics of the stage onto vinyl and he did it brilliantly with the band. The band gave up the simple 'I love you baby' type lyric for more thought out and grandiose lyrics and music. Ezrin makes Beth believable, makes 'God Of Thunder' roar and 'Detroit Rock City' come alive. KISS become larger than life."
Destroyer featured the classic KISS line-up:
Paul Stanley – rhythm guitar, vocals
Gene Simmons – bass guitar, vocals
Ace Frehley – lead guitar, backing vocals
Peter Criss – drums, percussion, vocals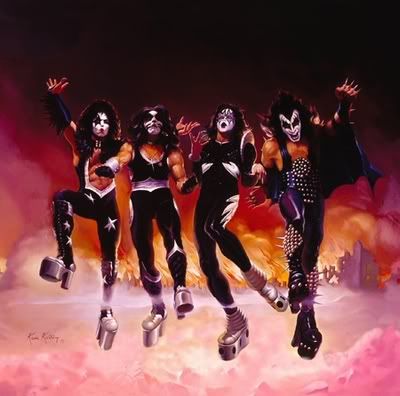 Ken Kelly's original version of the album cover for Destroyer (above) was rejected by the record company because they felt the scene was too violent looking with the rubble and flames. Also, the original version had the members of KISS wearing the Alive costumes.