KISS On Course For Its Ninth US Top Ten Album With Monster
October 14, 2012, 5 years ago
According to Billboard, KISS are on course for its ninth top 10 with its new studio effort, Monster. Sources say it could sell around 60,000. The group's last studio set, 2009's Walmart-exclusive Sonic Boom, debuted and peaked at No. 2 with a 108,000 opening week, according to Nielsen SoundScan.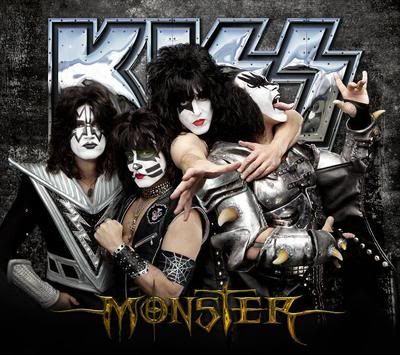 KISS will be the featured guest on US nationally syndicated radio show Rockline with host Bob Coburn this Monday, October 15th at 8:30pm PT/11:30pm ET. Fans are encouraged to call to speak with KISS toll free at 1-800-344-ROCK (7625). For more information on finding a station near you and for information regarding how to log onto the internet broadcast go to Rocklineradio.com. The show will be streamed on the Rockline website for two weeks beginning the afternoon after the live broadcast.
Universal Music Canada have released a limited deluxe edition of KISS' new album, Monster.
Monster Zinepack Limited Edition includes the new album and a 64-page fan magazine featuring exclusive interviews with the members of KISS, plus never-before seen photos.
Order via Amazon.ca below:
Check out a BraveWords.com review of Monster at this location.