KISS Streaming New 'Long Way Down', 'All For The Love Of Rock & Roll' Songs
October 3, 2012, 5 years ago
KISS' long-awaited album, Monster, will be released in North America on October 9th via Universal Music. The band are streaming the new songs 'Long Way Down' and 'All For The Love Of Rock & Roll' below:
KISS celebrated the release of Monster in Toronto last month for select media and label representatives. A BraveWords.com report can be read here.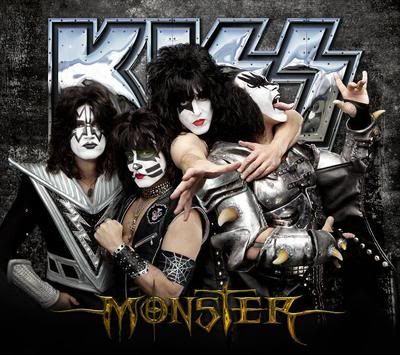 Monster tracklisting:
'Hell Or Hallelujah'
'Wall Of Sound'
'Freak'
'Back To The Stone Age'
'Shout Mercy'
'Long Way Down'
'Eat Your Heart Out'
'The Devil Is Me'
'Outta This World'
'All For The Love Of Rock & Roll'
'Take Me Down Below'
'Last Chance'
'Right Here Right Now'
30-second clips from all songs are now available to sample at iTunes.