LEADING THE BETRAYED - Pre-Production For New Album Begins In November
October 6, 2013, 3 years ago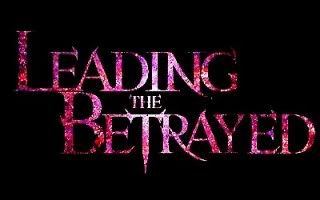 LEADING THE BETRAYED - featuring THE AGONIST guitarist Pascal "Paco" Jobin - are gearing up to record some new material. Drummer Steve Lajeunesse has checked in with the following update:
"Working on some drum parts for Leading The Betrayed, and I am very happy with the material that we have for the record that we are preparing to deliver. Pre-production for 10-11 songs will begin in November, and I can't wait to get into a studio and record these songs!"
The band issued a previous update back in July:
"Some people have been asking 'When are we going to hear the vocals for LTB? Well, we have been working with a singer, and here is a sample of what Leading The Betrayed will sound like with vocals! It's just a demo, but this man sounds awesome. Can you guess who he is?!"
More audio samples of some new material are currently available for streaming here.