LIEGE LORD Confirmed As First Headliner For Keep It True XVI
August 11, 2012, 6 years ago
Organizers for the Keep It True XVI festival have issued the following announcement:
"Finally we can announce the first of out two Keep It True XVI headliners. We are proud to present the mighty LIEGE LORD. Joe Comeau (vocals), Tony Truglio (guitars) and Matt Vinci (bass) will perform their classic Master Control album plus all highlights from the first two albums Freedom's Rise And Burn To My Touch. We hope you will enjoy this rare gig of an absolute cultband as much as we do."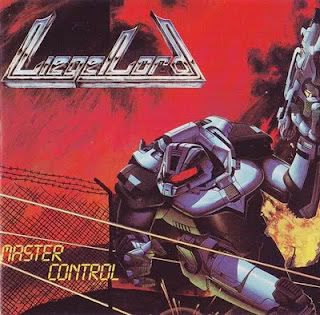 The festival is being held at Tauberfrankenhalle in Lauda-Koenigshofen on April 19th - 20th. Acts confirmed now include: LIEGE LORD, POSSESSED, MEDIEVAL STEEL, HOLOCAUST, JACK STARR's BURNING STARR, STEEL PROPHET, QUARTZ, MORBID SAINT, LEGEND, OCTOBER 31, MIDNIGHT, HIGH SPIRITS, TORANAGA, RAZORWYRE, AIR RAID, BORROWED TIME, ELIMINATOR, ATTIC.
Further festival details at the official website, or via Facebook.