LOVE.MIGHT.KILL - 2 Big 2 Fail Tracklisting Revealed
October 7, 2012, 5 years ago
German/Italian-based melodic metallers LOVE.MIGHT.KILL will release their new album, 2 Big 2 Fail, on October 26th via Massacre Records in Europe.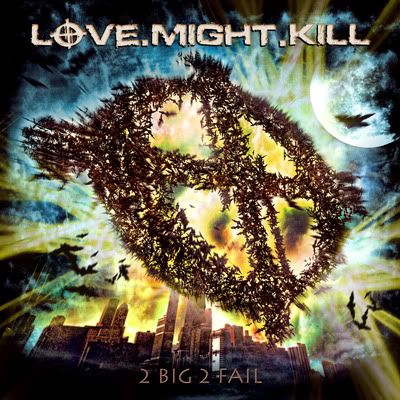 2 Big 2 Fail tracklisting has been revealed as follows:
'Save My Soul'
'XTC'
'Burn The Night'
'The One'
'Restless Heart'
'Home'
'The Great Escape'
'Too Big To Fail'
'We Fall'
'Big Screen Pleasure (And Pain)'
'Alone'
'The Perfect Mistake'
Love.Might.Kill recently released a new video, featuring a track from 2 Big 2 Fail, called 'XTC'. Watch the clip below:
The album was once again produced by Michael Ehré, while Markus Teske is responsible for the mix and the mastering in his Bazement Studios.
Check out two studio reports below:
Following the release of the new album, Love.Might.Kill will tour Germany in October. Dates can be seen on the tour poster below: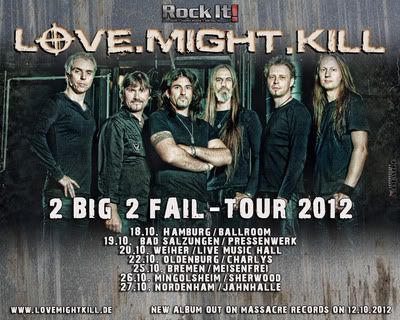 Band lineup:
Jan Manenti – vocals
Michael EhrÉ - drums
Stefan Ellerhorst - guitar
Christian Stover – guitar
Jogi Sweers – bass
Sascha Onnen - keyboards
For further information visit Lovemightkill.com.