LULLACRY - More Release Dates Confirmed For Where Angels Fear
February 11, 2012, 7 years ago
Finnish female-fronted metallers LULLACRY have announced more release dates for their long-awaited fifth studio album, Where Angels Fear. They are as follows:
Scandinavia, Baltic States: March 7th
North and South America: March 27th
UK and Europe: April 16th
The first single 'Bad Blood' was released digitally on February 6th, which is currently streaming on their official Facebook page.
Check out the first two Where Angels Fear teasers below:
Guitarist Sami Leppikangas recently commented: "Yes it sure has taken a lot of time and many things have happened. Last year has probably been the best we've had in Lullacry, at least when it comes to vibes. And you can hear that in the album. For the first time we made songs without thinking that now we have to do a gothballad or a rocksong. We just did things more spontaneusly and it led to an album that is a lot more dark, ambitious and multi-dimensional than it's predecessors. We also paid a lot more attention on lyrics and the production was organic which made the sounds more dynamic on Where Angels Fear. It will be awesome to go and play these new tunes to people, we've really waited this for long."
Where Angels Fear was produced, recorded and mixed by Mikko Herranen who also sings a duet 'Feel My Revenge' with the Lullacry vocalist Tanja Lainio on the album. The album was mastered by Svante Forsbäck for Chartmakers.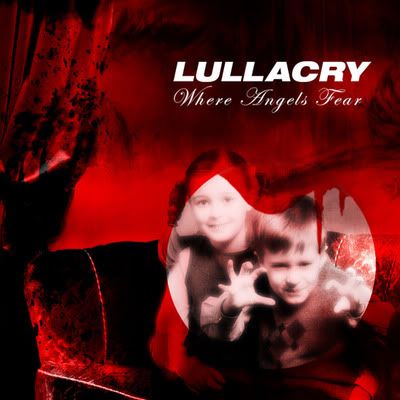 Where Angels Fear tracklist:
'Antidote To You'
'Still An Angel'
'Thousand Suns'
'Feel My Revenge'
'Bad Blood'
'All Behind'
'Gone Are The Days'
'I Am'
'Broken (Into Pieces)'
'Where Angels Fear'
'Stay'