LYNCH MOB Singer Oni Logan Quits Tour
July 30, 2011, 9 years ago
The re-formed LYNCH MOB, featuring George Lynch (ex-DOKKEN), was set to begin their summer US tour on Friday, July 29th in Houston, TX. It was a surprise to the Texas crowd when the dynamic band showed up without singer Oni Logan who decided to sit this tour out at home. Chaz West of Bonham will now be replacing Logon on this tour.
A statement from the band reads: "Oni let the band and our fans down. He quit the band at 5:30 am before our 7:30 am scheduled flight. He left us high and dry and did not fulfill his commitment. We are saddened and disappointed - but as a band, we are committed to honoring our obligations."
Lynch also stated that he plans on emulating the vocals with his guitar, if necessary!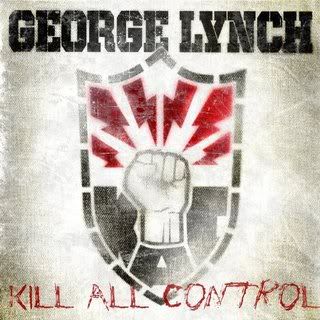 As previously announced, Lynch released his new solo album, Kill All Control, on July 19th through Rocket Science, Inc. This much-anticipated album is the eleventh in his nearly twenty year career. It began as a follow-up to the Souls of We debut, Let The Truth Be Known, however, Lynch quickly realized the project was taking on a new direction with the addition of POWERMAN 5000 drummer, Adrian Ost. In collaboration with Souls of We singer, London LeGrand (BRIDES OF DESTRUCTION), Lynch noted that, "the creative juices just flowed and we wrote most of the CD in 10 days."
In 2009, Lynch re-formed Lynch Mob and released Smoke and Mirrors, which resulted in an extended tour and the reuniting of the band's original line-up, to the delight of many fans. Lynch Mob is currently working on a new album, due out later this year.
Lynch came to fame in the 1980s through his work as the lead guitarist in the band Dokken. Dokken had a string of successful platinum albums including Under Lock and Key and Back for The Attack, both of which featured Lynch's inventive and intricate guitar work.
Lynch Mob band members are: George Lynch on guitar, Chaz West (of BONHAM) /lead vocals, Robbie Crane (RATT) on bass/vocals, Scott Coogan on drums/vocals.