MALICE - New Album Bumped To May
January 16, 2012, 8 years ago
As previously reported, legendary US metal band MALICE signed a worldwide deal with SPV/Steamhammer. Original members Jay Reynolds (guitars), Mick Zane (guitars) and Mark Behn (bass) entered the Silver Cloud Studios in Los Angeles together with new singer James Rivera (HELSTAR, VICIOUS RUMORS, SEVEN WITCHES, FLOTSAM AND JETSAM) and new drummer Pete Holmes (BLACK 'N BLUE, MSG) to re-record some of their classics plus four new songs. The producer is Joe Floyd (Warrior) who also was involved in producing records of BRUCE DICKINSON and ROB HALFORD. The album is scheduled for a May release.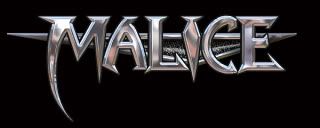 "We were all amazed at the great crowd response and turn out for the gigs we played in 2011 , and it feels great to have a well known label like SPV behind us, be in the studio with a veteran line up and have a killer producer...... there will no longer be an absence of Malice," comments Jay Reynolds.
The band can`t wait to go on tour and dates will be announced soon. Bass player Robert Cardenas (AGENT STEEL) , who also recorded the new tracks in the studio, will step in for Mark Behn on the live front.
SPV/Steamhammer A&R;/Product manager Olly Hahn comments: "Malice was always underrated. With their two albums In The Beginning and License To Kill they created timeless US Metal and it's time to let all the younger fans know about this and show the older fans that Malice is still capable to write songs in the name of metal. I'm very happy that the band decided to be part of the growing SPV/Steamhammer family."