MARIONETTE Announce European Tour With DEATHSTARS
February 3, 2012, 7 years ago
Gothenburg, Sweden based metal-sextet MARIONETTE will hit the road with fellow Swedes DEATHSTARS for a string of dates on the European continent in March.
Bassist and founding member Mikael Medin commented: "We have a great history with the Deathstars; having toured together in the UK and Scandinavia in 2009. Fans of both bands to this day remember those tours extremely fondly and we look forward to hitting the road again and playing more new material from Nerve."
Tour dates are as follows: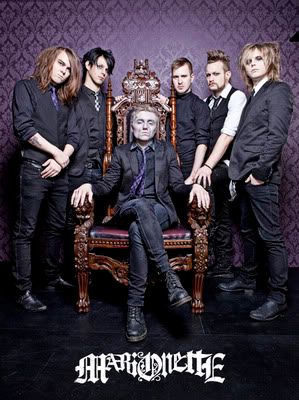 March
9 – La Laiterie - Strasbourg, France
10 – Luxor - Cologne, Germany
12 – Backstage Halle - Munich, Germany
13 – Dürer-Kert - Budapest, Hungary
14 – Szene - Vienna, Austria
15 – Gala Hala - Ljubljana, Slovenia
16 – Rock Planet - Pinarella di Cervia, Italy
17 – Z7 - Pratteln, Switzerland
18 – Rock Hal - Esch-Sur-Alzette, Luxembourg
20 – Logo - Hamburg, Germany
21 – Postbahnhof - Berlin, Germany
22 – Progresja - Warsaw, Poland
Tickets can be purchased at this location.
Marionette released their third album Nerve worldwide on December 5th.
Nerve was recorded at Studio Fredman with producer Fredrik Nordström (IN FLAMES, DIMMU BORGIR, AT THE GATES), was mixed by DEAD BY APRIL songwriter Pontus Hjelm at Studio PH in Gothenburg and was mastered by Erik Broheden (RAMMSTEIN, TURBONEGRO, WITHIN TEMPTATION) at Masters of Audio Studio in Stockholm, Sweden.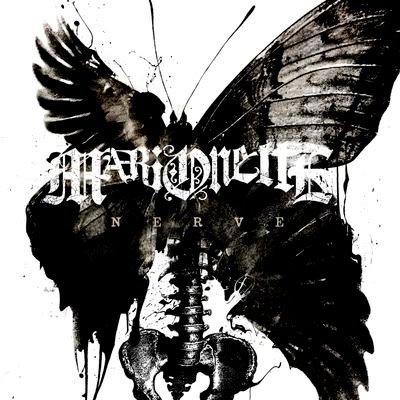 Nerve tracklisting:
'From Marionette With Love'
'Stand In Line'
'Act Of Violence'
'Remember Your Name'
'Revelation 6:8'
'A New High'
'Something Forgotten'
'Smile Or Die Trying'
'The Last'
'När Du Ruttnar Bort'
'Brand New Day'
'Lights Out'
'Overdose'*
'The Sun, The Skies, The Clarity And Light'