MICHAEL ANGELO BATIO Featured In New Interview With The Five Count at KMSU 89.7 FM
November 21, 2011, 8 years ago
Guitarist MICHAEL ANGELO BATIO is featured in a new interview with The Five Count at KMSU 89.7 FM in Mankato, Minnesota conducted on November 16th. Check out the audio below:
As previously reported, Guitar World has released a video of Batio performing a classic rock medley on his double guitar in his own signature shred style. Watch it below.
Batio is featured in Learn Shred Guitar Volume 2 which is the follow-up companion to the DVD guide, Learn Shred Guitar. He delivers more than 90 minutes of lessons and exercises.
Learn Shred Guitar Volume 2 DVD is available at this location.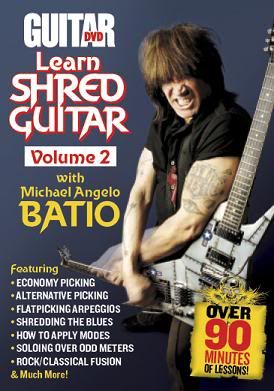 (Thanks: Fullshred)