MIKE PORTNOY Reveals Schedule For NAMM 2013
January 9, 2013, 4 years ago
Drummer MIKE PORTNOY (ADRENALINE MOB, ex-DREAM THEATER) has announced his schedule of NAMM signings, appearances and performances. They are as follows: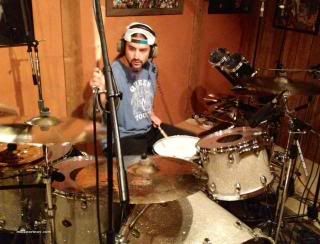 January 24th:
- Sabian press conference to announce the winners of Cymbal Vote (9:30am)
- Bonzo Bash Namm Jamm at The Observatory in Anaheim, CA (evening)
January 25th:
- Metal Masters signing at Samson/Zoom booth (12:00 noon)
- signing at Remo booth (2:00pm)
January 26th:
- signing at Latin Percussion booth (2:30pm)
- signing at Samson/Zoom booth (3:30pm)
January 27th:
- jamming with "The 4 Dudes" at The Dragonfly in Hollywood (7:00pm, featuring BILLY SHEEHAN, RON "BUMBLEFOOT" THAL and HAPPENIN' HARRY)
NAMM 2013 takes place January 24th - 27th at Anaheim Convention Center in Anaheim, CA. Details at this location.