MOB RULES – New Track Released For Free Download
October 10, 2012, 7 years ago
MOB RULES will release their new album Cannibal Nation on October 19th via AFM Records.
AFM Records has now released the title track off the new album for free download. To get the track visit this location, register and then enter the code: MG52K2V.
According to a press release: "Cannibal Nation is a varied, hook-oriented and energetic record. By building their own studio, a whole lot of new possibilities opened to the band. So the Dwelling Mound studio of guitarist Sven Lüdke became the place for Mob Rules to compose their new material. The result: every song on Cannibal Nation appears sophisticated and right on point."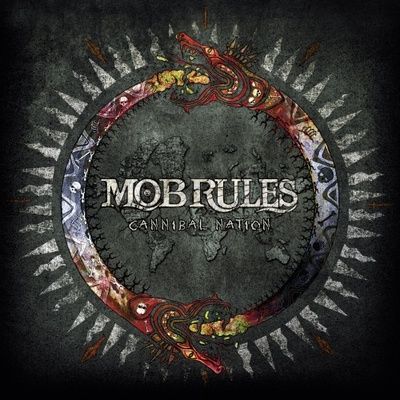 Cannibal Nation tracklisting follows:
'Close My Eyes'
'Lost'
'Tele Box Fool'
'Ice And Fire'
'Soldiers Of Fortune'
'The Sirens'
'Scream For The Sun (May 29th 1953)'
'Cannibal Nation'
'Sunrise'
Bonus track on digipak: 'Children Of The Flames' (Live In Atlanta)
Mob Rules will celebrate the release of Cannibal Nation with a live release party on October 20th in their hometown Wilhelmshaven, Germany. Tickets are available now at this location.
The video for the track 'Ice & Fire' can be seen below: